About Us
Len Merson

Len Merson is the Founder/CEO of Chaos Over, Inc. His career began in sales and marketing consulting. Invariably, the companies that contracted for his services were so disorganized that it was hard to see how they attained, and maintained, the success they had achieved. This mismanagement of information was, for the most part, under the surface. Merson taught them methods to become far more organized. Carefully following a paradigm that he had formulated, each company's sales, revenue, productivity and profit "shot up like a rocket!" Merson also began to see how powerful the correlation was between organization and the self-esteem of those involved. It was from this actualization that the Chaos Over Program was born in July of 1973.
Merson is an awarded member of the National Speakers Association. He is an international lecturer and corporate trainer and consultant, published author as well as an expert in the field of managing information flow and organization. He has trained over 77,000 people over the past thirty-six years in corporations, the military and governments in Israel, Canada, Brazil, Japan, Australia and the U.S. in mastering people's careers and recapturing their lives.
Len is acutely concerned with assisting children in need. He conducts the MAGNIFICENT ME self-esteem workshops in public, private and parochial schools as well as juvenile homes and teenage abuse shelters, all across the country. To date, over 26,000 young people have participated in his pro-bono sessions. In this manner, he believes that he contributes back into the community. Len is a devoted father to Jessica, father-in-law to Paul and grandfather to his beloved grandchildren Jordan Paul, Caleb Alika, Chloe Lauren, Alexis Malia, and a "Fifth" blessing on the way.
---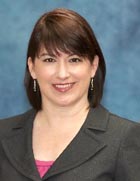 Lauren Keith, Ph.D.

Dr. Lauren Keith is an organizational consultant experienced in leadership and employee retention and development, leadership and management coaching, organizational surveys, team assessment and development, training development and facilitation, and performance management. She has developed organizational effectiveness programs for government agencies, manufacturing, hi-tech, academic, healthcare, retail, non-profit and financial institutions.

Lauren is also an experienced trainer and instructional designer, developing programs for a wide variety of corporate clients and conferences on topics that include effective supervision, communication skills, performance management, team development, conflict resolution, respect in the workplace and stress management.

Lauren enjoys helping people succeed in their careers and is also very active in animal rescue.
---
J. P. Wessling

J. P. Wessling was a life-long resident of Kansas and was a practicing attorney for twenty five years before retiring and relocating with his lovely wife Pam to El Dorado Hills, CA., where for the past thirteen years he enjoyed his profession as a Real Estate Broker.

J. P. recently joined Chaos Over, Inc. and Productivity Concepts, Inc. as a Productivity Coach, offering support and counsel to graduates of the Chaos Over and Living Chaos Free Programs. He gets great pleasure from the graduates' acknowledgment of how the program has changed and enriched their lives.

J. P.'s and Pam's family of oldest son Chad, his wife Camille, their three children, Chase, Alexis and Dylan and their second son Jeremy, have joined them in El Dorado Hills and their family is once again complete and enjoying all the amenities of Northern California.
---
Paula Saylor
Paula Saylor is the ChaosOver Consultant for the State of Hawai'i. Paula has lived on the Garden Isle of Kaua'i for many years and is proud to be considered a "Kama'aina". Originally from Salt Lake City, Utah where she raised her two children, Paula visited Kaua'i for the first time in 1982 and immediately fell in love with the Island.

In 2003 she received her real estate license and has since divided her time between real estate and supporting her husband's multi-operation business-Jim Saylor Jewelers. Her own business enterprise had her voted 'Best of Kauai' in 2002 and 2003.

Paula is a member of the Rotary Club of Kapa'a and, for the past four years, has Chaired 'TASTE OF HAWAII', her Rotary's major fund raising event. She has a sincere interest in the welfare of Kaua'i, its people and the work of Rotary throughout the world.

Her most special times are spent with her family and playing with her precious grandsons.